What Happened
Aerial lifts are notorious for horrific accidents. Managing certain details prevents aerial lift accidents, but this is often set aside.  Just recently, a double-death case was discussed in which two workers fell 70 feet to their deaths. The aerial lift was set up on a slope, where it tipped. Other factors were involved in the accident as well, but are difficult to confirm. Some say that ground quality also contributed to the tragic tip.
Details matter when preventing aerial lift accidents. It is highly probable that the main reason the Genie failed was simply setting up on a slope. However, the combination of multiple missed or skipped details also contributed to the tragedy. We will share four of many details that promote the greatest assurance of safety.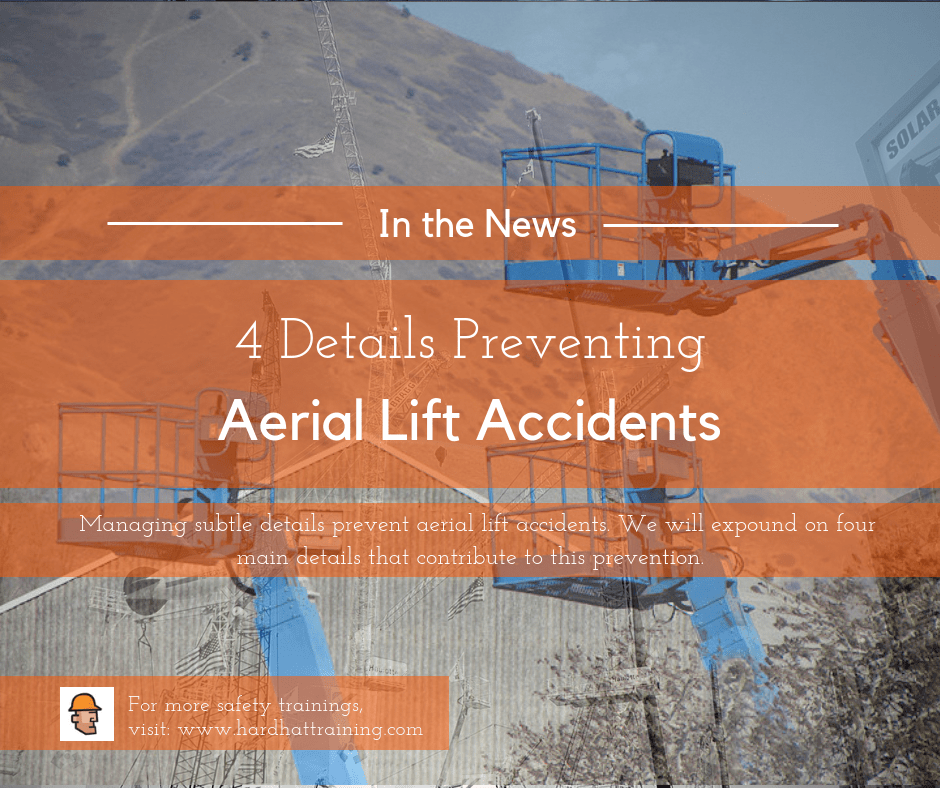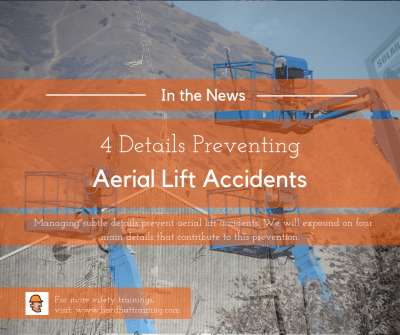 Detail #1
The first detail to keep tabs on aerial lift accidents is pre-shift inspections. It sounds so simple and it is, but it is also often rushed or ignored. Know that your aerial lift is in proper working order before performing a task. Inspections also allow adjustments when needed.
Pre-shift inspections also include testing each function, confirming the lift mechanism runs smoothly and can hold the weight, and other maintenance is updated, such as tires and other needs.
Detail #2
Understand your individual aerial lift's stability set-up, which is the second important detail to bear in mind. Often this stability is adjusted by weight, especially the weight the machine is lifting. This stability can also shift when over-extending. Know the manufacturer's individual recommendations for your aerial lift. For OSHA standards on aerial lifts, see here.
Detail #3
Like a chef knows his knife, know your machine. Each aerial lift, even of similar brand and make, have subtle differences. This determines whether a job's outcome is positive or negative. Practice running the machine smoothly. Spend time using the machine in safe environments.
Detail #4
The final detail for combatting aerial lift accidents is paying attention to your environment. Basically, this can mean pedestrians, weather, and parking on or near slopes. Be especially cautious with hazardous jobs on the aerial lift, such as welding or cutting tree limbs. If you are the lift operator, maintain regular visual and audio contact with those on the lift.
Conclusion
The details with aerial lifts all add up, either positive or negative. It is up to you to determine the outcome. For more details on aerial lift safety, check out our Aerial Lift training.
Good luck and stay safe!