Cranes are a familiar sight in Seattle. There are over 30 operating in the Northwest city at the moment. They are a symbol of growth and prosperity. They are also highly hazardous to work with and around.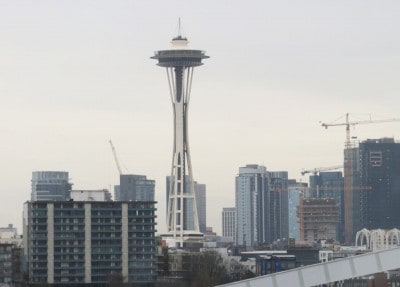 It has been over two weeks since a crane collapsed in Seattle, killing four people and injuring three others. Unfortunately, little clarity has come during the weeks that have followed.
What we know:
The crane collapsed shortly after 3:20 p.m. local time, crushing five cars in downtown Seattle, WA.
Two ironworkers who were working on the crane died.
The other two fatalities were in the cars crushed by the crane.
The investigation into what, exactly, took place will take months. However, there has been an enormous amount of speculation about what went wrong in this tragedy. Most outside sources believe they have already gotten to the bottom of the issue, according to BISNOW:
Though the formal investigation by the Washington Department of Labor and Industry will take months to complete, national experts said the crane likely collapsed due to the premature pulling of the pins during disassembly, which would be contrary to the manufacturer's instructions. (Full Story)
What OSHA Says:
The Occupational Safety and Health Administration (OSHA) has stated that "The employer must comply with all manufacturer procedures applicable to the operational functions of equipment, including its use with attachments." (1926.1417 (a))
If the theories are correct, this would mean the construction company in non-compliance with OSHA regulations. This leaves them open to fines and lawsuits by the families of the workers and the drivers. We will continue to watch this story unfold and update when possible.
Our hearts go out to the families of those injured and killed in this horrible accident. It is a sad reminder that safety doesn't just affect workers — it affects everyone.
For Crane Safety Training, visit our web site.
Good luck and stay safe.