As the deadline for sexual harassment training looms in California, the question on everyone's mind is, "Does sexual harassment training really help anything?" The short answer is, "No." Before you break out the pitchforks and torches, read on to learn why.
Is it Required?
Is sexual harassment training even required? The short answer to this question is, it depends. While sexual harassment is illegal under Title VII of the Civil Rights Act, training isn't necessarily required.
While federal regulations don't specifically require sexual harassment training, employers do have the legal and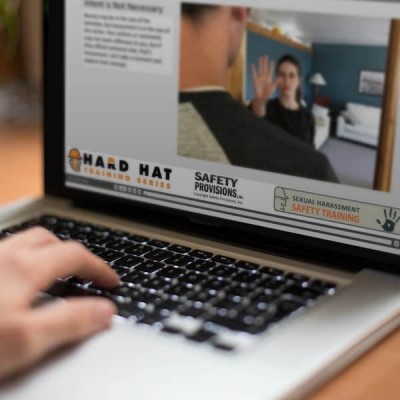 moral obligation to provide a safe workplace for their employees. Additionally, not providing training leaves companies open to legal action by the EEOC or civil action from employees. Offering training just makes sense, both from a business standpoint and a moral standpoint.
Besides just being the right thing to do, many states now require companies to offer sexual harassment training for employees and managers. As we mentioned earlier, New York and California are both states that require training. In California, employers must offer at least one hour of training for non-supervisory employees and two hours for supervisors. This law goes into effect on January 1, 2020, so time is running out if you haven't implemented that in your workplace. In New York, the deadline for implementing similar regulations was October 9, 2019.
Why Doesn't Sexual Harassment Training Work?
Most people can agree that sexual harassment is still pervasive in our workplaces. The Center for Talent Innovation has found that more than one in three women working white-collar jobs has been the victim of sexual harassment. This is even though more and more training is required.
The problem is, training alone isn't going to make things better. It takes a comprehensive approach from employers and leadership to really impact how employees treat each other. In short, there must be a culture of safety. The values and expectations for behavior should start at the top of a company's hierarchy and extend to all employees.
Training, then, isn't necessarily failing, but it needs a strong harassment policy behind it; one that clearly maps out reporting procedures and disciplinary actions. One that clearly defines those values and expectations, and then tells employees what they can expect if they don't live up to them. Furthermore, complaints should be treated seriously and investigated quickly — everyone, from the CEO to the janitor, should be held equally accountable for their behavior toward their coworkers.
We proudly offer sexual harassment training — both online and kits that can be tailored to your company's specific needs. Visit us at hardhattraininng.com for more training resources.
Good luck and stay safe!