So, you want to become a rigger? Well, you've come to the right place. Here we'll explain just what riggers do and the steps that are required to become one yourself.
What Do They Do?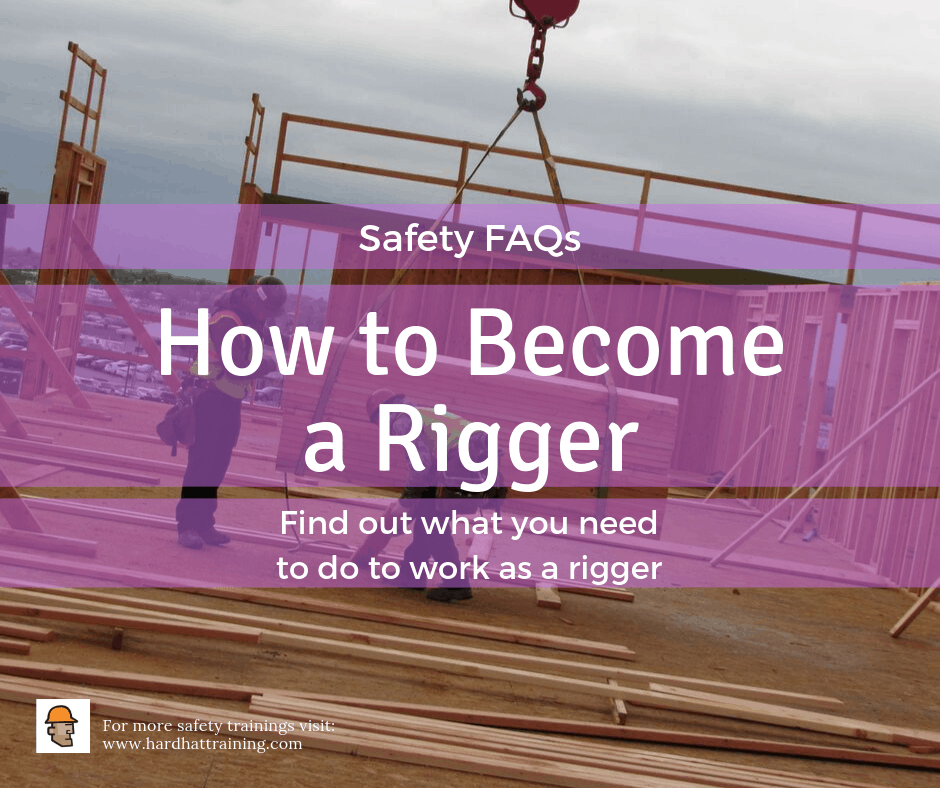 A rigger's primary responsibilities include lifting, moving, and positioning heavy machinery and equipment. Riggers operate machinery such as trucks, cranes, and pulleys to move heavy loads. As a rigger, you'll work in the construction, oil and gas, and manufacturing industries.
Steps to Become a Rigger
To start your training to become a rigger, you'll need an OSHA-compliant training. You'll also need to be familiar with the OSHA standards for rigging (OSHA 1926.251 and 1926.753). The following items are the basic steps to becoming certified:
Receive training at an accredited safety training facility
Complete the rigger training program
Take a rigger certification test
Additionally, it's important to note that by OSHA standards, a rigger is not required to be certified. Many riggers choose to get certification in a specialty. This can help improve your chances of getting hired but is not necessary. Some employers offer on-the-job training for rigging, while others offer apprenticeships for prospective riggers.
Our OSHA-Compliant Training
Here at Safety Provisions and Hard Hat Training, we offer a Rigger Signaler training. This training is OSHA-compliant and satisfies OSHA's training requirements. It also presents information riggers must comprehend for approval to work onsite. This includes load weight, angles and stresses, center of gravity, sling hitches, sling types, hardware, lifting devices, communication, and more.
Our training is available in English and Spanish. We also have a version that complies with Canada's standards.
For additional information on riggers or for any other trainings, visit our homepage.
Good luck, and stay safe!