Eye and face injuries are common in the workplace, especially true in industrial workplaces such as construction sites or manufacturing facilities. In fact, one of OSHA's most-cited violations in 2019 was Personal Protective and Lifesaving Equipment for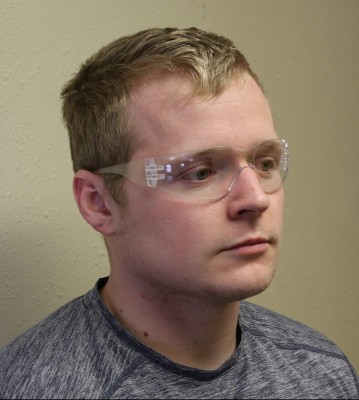 Eye and Face Protection. As such, receiving proper training for eye and face safety is important for workers in applicable industries. We've outlined appropriate personal protective equipment to use and sources of proper training below.
PPE
Personal protective equipment for the eyes and face can come in a wide array of equipment, including the following:
Safety glasses
Safety goggles
Face shields
Welding shields
Non-rigid helmets
Respirator facepieces
Using PPE can help protect your eyes and face from impact hazards, such as flying chips or particles. Additionally, it can guard against gaseous and liquid chemical hazards, heat hazards, and radiant energy hazards. These hazards can cause injuries including punctures, lacerations, burns, and contusions.
OSHA Says
Employers must provide workers with the proper PPE for any given task:
"The employer shall ensure that each affected employee uses appropriate eye or face protection when exposed to eye or face hazards from flying particles, molten metal, liquid chemicals, acids or caustic liquids, chemical gases or vapors, or potentially injurious light radiation." (OSHA 1910.133(a)(1))
Training
It's important to receive proper training. Training should instruct workers on the proper use and maintenance of personal protective equipment, as well as proper first aid response to potential injury. Also, there are specific procedures to follow in the event of an injury, which vary depending on the situation.
Our OSHA-compliant training for Eye and Face Safety is available now in a kit. And an online option is coming to our website soon! For additional trainings and information, visit our homepage.
Good luck and stay safe!